On 11 March, Foreign Investors' Council in Latvia (FICIL) held its annual general meeting where the new Executive Board was elected. There is one newcomer to the FICIL Board in 2021 – Evija Šturca, Partner at KPMG Latvia. Ints Krasts, Board member at SEB Latvia, Iain Kennedy, CEO of BALTA Insurance Company, and Arnis Sauka, Professor and Director of the Centre for Sustainable Business at SSE Riga were re-elected to the Board for another term.
Four Board members will continue their work as part of the FICIL Executive Board – Gunta Jēkabsone, Executive Director at Circle K Latvia, Valts Kārkliņš, Large Business Customer Director at BITE Latvia, Zlata Elksniņa-Zaščirinska, Country Managing Partner and Chairperson of the Board at PwC Latvia, and Māris Gruzniņš, Board member and Commercial Director at Schwenk Latvia.
The FICIL Executive Board is elected for a two-year term and its main responsibility is to develop and strategically guide the work of FICIL. The first Executive Board meeting will be held on 7 April where the Board members will elect the Chairperson and two Vice-Chairpersons and start the preparations for the annual High Council meeting. The 25th FICIL High Council will be held in September.
"As for everyone, 2020 was a challenging year during which we had to redesign our way of working to adapt to a more digital and remote world. Nevertheless, it did not hold us back from continuing a constructive dialogue with the government and public sector to promote positive change in the business environment in Latvia. Among other activities, we still held our annual High Council meeting with the government and launched the sixth consecutive FICIL Sentiment Index report. We are looking forward to a very productive 2021 and are eager to continue our work in helping to shape the investment environment of Latvia. Our focus areas for this year are digitalisation, green economy, human capital and rule of law."
– Linda Helmane, FICIL Executive Director
Ints Krasts has been on the FICIL Board since 2017. Ints is the vice-president and Board member of SEB Banka and has been working in SEB group since 1999, starting his career as a resource manager, later managing Saldus and Ziemeļu Branches, afterwards taking the position of Chairman of the Management Boards of SEB Leasing and SEB Life insurance. Ints graduated from the Concordia International University in Estonia with a Bachelor's degree in International Business and obtained a Master's degree in Business Administration in the Netherlands, Rotterdam School of Management. Also, Ints has improved his knowledge of service, financial analysis, investment and leadership in large companies in various courses in Latvia, Spain and the United States, as well as graduated from the SEB Wallenberg institute's top-management development program.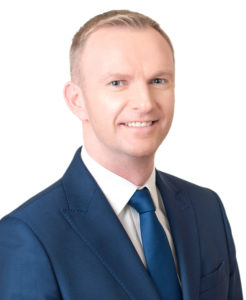 Iain Kennedy
Iain Kennedy joined the FICIL Executive Board in 2019. Iain is the CEO and Chairman of the Board of BALTA Insurance Company and has been working in Latvia for over 7 years. Over the last 25 years, Iain has gained invaluable experience and skills working in senior management positions in five mature and developing countries (UK, Latvia, Czech, Poland and Saudi Arabia) with multi-national businesses. He also holds a degree in business administration from Liverpool John Moores University in the UK. Iain's areas of expertise include creating and setting a clear strategic direction, delivering significant change and improving people engagement.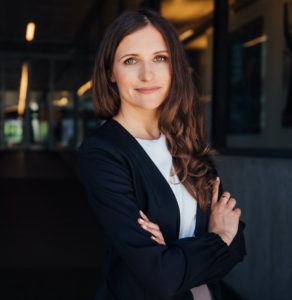 Evija Šturca
Evija Štuca has joined the FICIL Executive Board in 2021. Evija has more than 15 years of experience in advisory. She has worked on several significant advisory projects, including the management of liquidation of a bank, which included financial management, loan supervision management and the development and implementation of loan recovery strategy, human resources management and information system management. Evija also has experience in external and internal audit, financial due diligence, valuation of companies, as well as restructuring and forensic projects, including AML reviews and advisory projects for banks in Latvia and other countries. Evija obtained a Bachelor's of Science in Economics and Business from the Stockholm School of Economics in Riga and a Master's of Social Sciences in Management from Riga Technical University.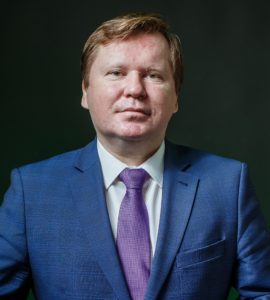 Arnis Sauka
Dr. Arnis Sauka has been a member of the FICIL Executive Board since 2019. Arnis is a Professor and the Director of the Centre for Sustainable Business at the Stockholm School of Economics in Riga. His academic research findings, which deal with the shadow economy, tax morale, productivity and competitiveness, social responsibility, internationalisation of companies and entrepreneurship policies, have been published in journals, including Journal of Business Ethics, International Small Business Journal, Journal of Comparative Economics as well as number of edited books and book chapters published by Springer, Routledge, Edward Elgar, IGI Global, Blackwell and PeterLang. Drawing on his academic work, Arnis has been extensively involved in applied research. This has included contracted reports for the OECD and industry associations and NGOs. Arnis is co- author of the annual Shadow Economy Index for the Baltic Countries, author of the annual FICIL Sentiment Index. He has acted as a project manager in several big scale international projects, organized academic and applied conferences, workshops, and is a frequent speaker in the national media commenting economic and business-related issues. Arnis has been involved in management and consultancy activities, including working as Vice Rector for Studies and Research at Ventspils University College (2011-2013), advisor to Minister of Health (2011-2014), a senior consultant for PricewaterhouseCoopers (2008), a board member of the NGO BASE (Business Against the Shadow Economy) (since 2015). Arnis has a Ph.D. from the University of Siegen (Germany) and has been a Visiting Scholar at Jönköping International Business School (Sweden) and University College London (U.K.).