Hello everyone,

Summer is finally here, we hope everyone had restful Midsummer holidays. During June FICIL continued to meet with work group leaders and members involved in the position paper writing and we are planning on having the final versions of position papers completely ready at start of August, in order to prepare for the upcoming High Council meeting in September.

Moreover, FICIL launched the "FICIL Sentiment Index 2021: Election Edition" research in mid June with a lively discussion among investors and politicians. You can read about all the meetings held in the first month of Summer and learn what FICIL is planning for the rest of the Summer below!
Save the Date – FICIL High Council
It has been confirmed that this year's High Council meeting will take place on the 8th and 9th of September. The key areas for this year's discussion are the availability of labour and requalification policy, energy security and independence, achieving EU's Green Deal aims, public sector transformation and ensuring adequate quality of legislation. A precise agenda and the event's location will follow in due time.
The High Council meeting is an annual event intended to facilitate a top-level discussion forum between foreign investors and the Government of Latvia.
FICIL Sentiment Index 2021: Election Edition presentation
"A lot of uncertainty when it comes to future of gas usage and availability. The slow speed, lack of transparency in energy independence [process] is an issue. This is important to not just investors, but society. It feels like there is lack of long-term vision" commented Evita Goša during FICIL Sentiment Index presentation event, Member of the Management Board at Schwenk Latvija and Member of the FICIL Green Economy Development work group.
On 13th of June, FICIL held an in-person presentation event of the "Sentiment Index 2021: Election Edition" research. The lively discussion among politicians from 7 political parties and investors on the key topics such as availability of labour, shadow economy, energy security, Latvia's implementation of EU's Green Deal and Latvia's green strategy was moderated by journalist Jānis Domburs. The event was divided into two parts – first part looked back at what has been done during the last 4 years, while the second part focused on the next Governments priorities and what are the most pressing issues that need to be solved. You can watch the recording of the event here.
More information on the event, including materials and photos is available on our website here.
FICIL Sentiment Index 2021: Election Edition research highlights
On 13th of June, Dr. Arnis Sauka, from the Stockholm School of Economics in Riga (SSE Riga) together with FICIL presented "FICIL Sentiment Index 2021: Election Edition". In preparation for the upcoming Latvia's Parliament election the research asked foreign investors to reflect on the work done by policymaker over the last 4 years. Investors assessed both the investment climate and policymaker efforts to improve the investment climate over the 4-year period as average with a rating of 2.9 points out of 5. As some of the worst decision or indecisions foreign investors mentioned – lack of progress regarding workforce availability, low effectiveness of public sector, lack of consequential decisions by policy makers; lack of strategy to achieve EU' Green Deal aims.
Considering the geopolitical impact of Russia's invasion of Ukraine, at the end of May FICIL asked the same foreign investors few additional questions to better understand the impact Russia's invasion of Ukraine has on their investment plans and future priorities. Based on this the main priorities identified by investors, meaning what the next Saeima should focus on are energy security and workforce availability.
Also, the study shows that two thirds (65%) of the foreign investors interviewed are planning to increase their investments in the upcoming years, this is 3% less than the previous year, however, 10% more than in year 2018.
You can read the full research and the short booklet on our website here.
Update of FICIL work groups
FICIL work group leaders and members who are involved in the position paper writing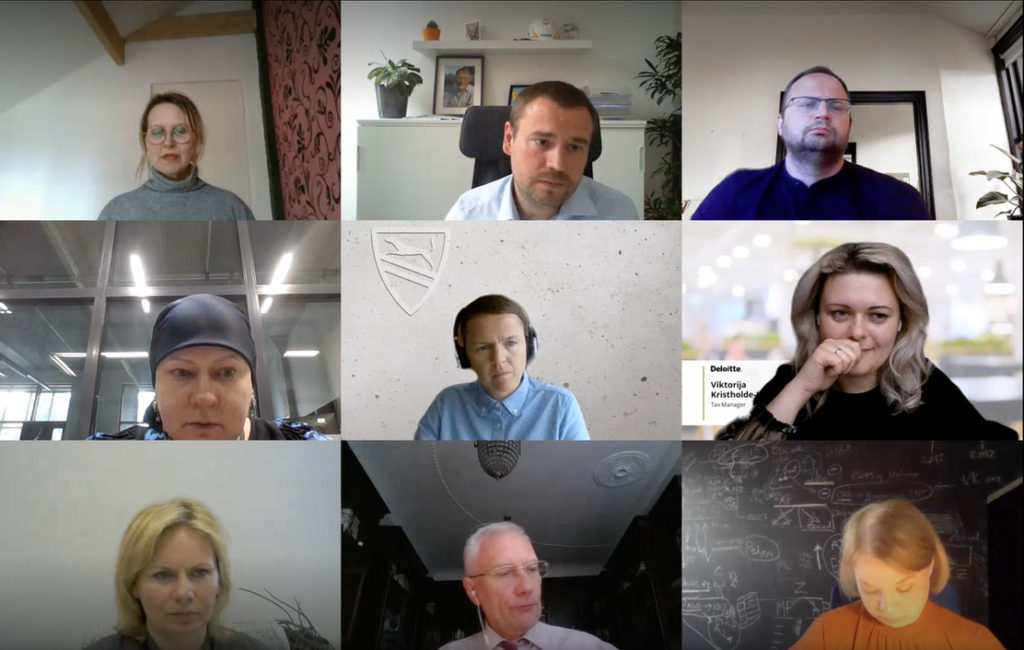 stage are continuously working on formulating the recommendations and are almost ready to present the first drafts of the position papers, which will be discussed during the work group meetings in July to prepare for upcoming High Council in September. Feel free to comment on the content of the position papers and participate in the work group discussions during July!
Digitalisation work group is planning to hold a meeting on 1 of July to discuss the first draft of the upcoming FICIL position paper on Data, the position paper aims to propose recommendations such as introduction of role of CIO office to ensure centralised policy over data, Centres of Excellence to foster data analysis within public sector and better governance over data policy in the country.
Labour Force and Requalification work group will hold a meeting on 8 of July to discuss the first draft of the FICIL position paper on Labour Force Challenges, the position paper aims to shine light on necessary recommendations and amendments to Labour Law, necessity to centralise governance over requalification policy and need to address issues related to attracting workforce from other countries.
Green Economy Development work group will meet on 5 and 13 July to discuss three different upcoming position paper drafts, on the 5 of July the work group will discuss the new position paper on Circular Economy, that aims to recommend better policy for storing, calculating and re-usage CO2, while also recommending the need to ensure good waste management policy. On 13 of July, work group members will discuss the new position paper on Energy Security and Independence and a position paper on EU's Green Deal and Latvia's Green Strategy, both position papers will seek to find solutions to address and propose guidance on the currently pressing issues such as achieving energy independence and Latvia's green strategy.
Since the last FICIL newsletter sent on May, Tax Policy and Administration work group has met two times – on 31 of May and 7 of June. During the May meeting members discussed ways to increase efficiency of tax administration, while in the June meeting members focused on continuing the discussion about tax aspects in combatting shadow economy.
You can still sign up for FICIL work groups by filling in the form here or by e-mailing ficil@ficil.lv. Full list of FICIL's work groups is available here.
To find out more, follow us on Twitter and Facebook or visit our webpage www.ficil.lv
-Your FICIL Team