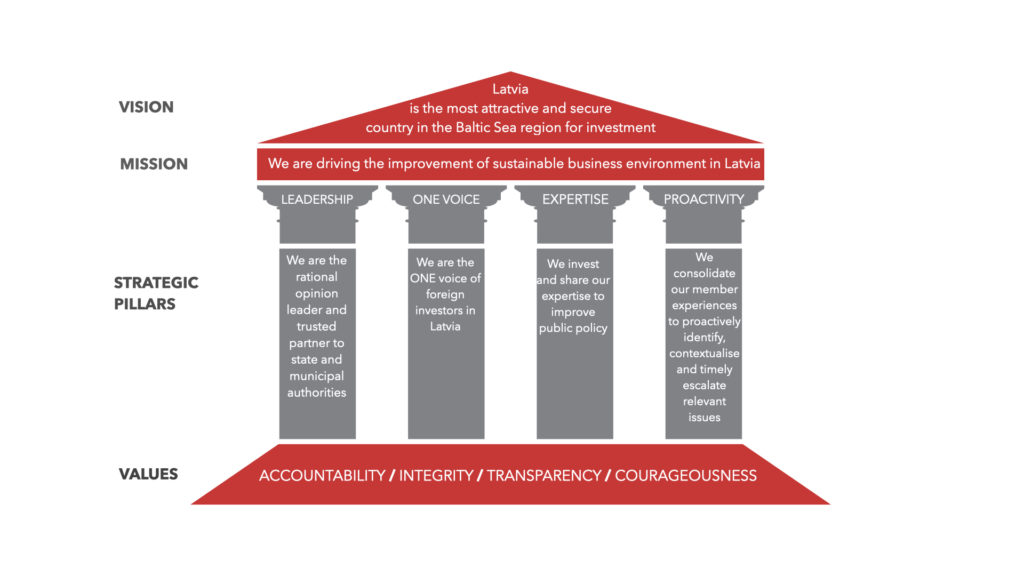 Our Mission
FICIL's mission is to improve the business environment in Latvia through active dialogue with the government. We work to advise in a transparent manner the Latvian government on areas to improve the investment climate so that it benefits all investors.
Accordingly, the following principles lie behind FICIL's activities:
FICIL works with the government of Latvia in solving common problems shared by its members,
FICIL does not lobby or represent interests of individual companies,
FICIL identifies generic issues and then strives for solutions to improve the investment climate overall.
FICIL focuses on generic issues of concern to the wider investors' community in Latvia.
FICIL priorities for the upcoming years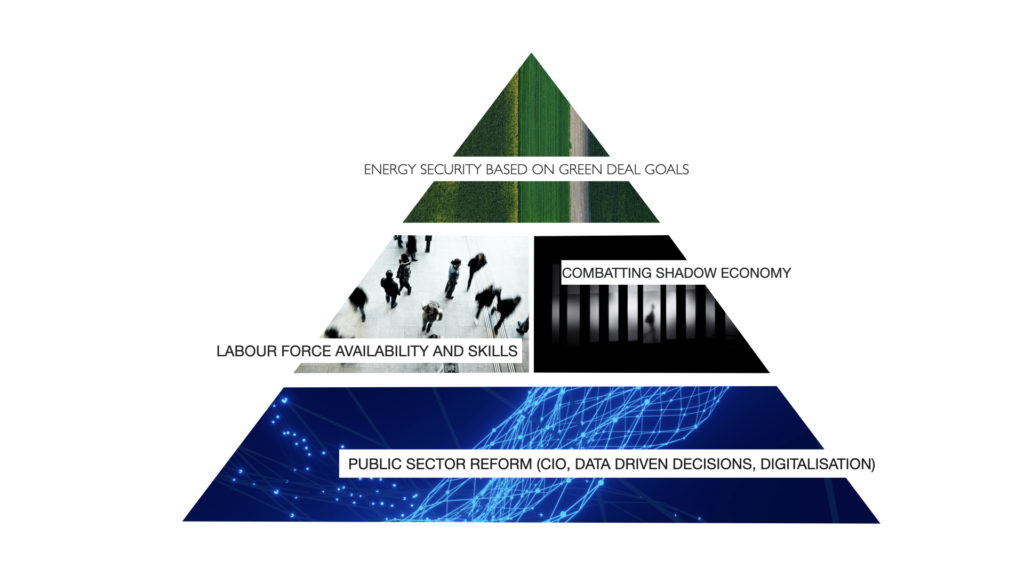 About FICIL
The Foreign Investors' Council in Latvia (FICIL) is a non-governmental organisation that brings together the largest companies from various countries and sectors that have made significant investments in Latvia, as well as ten countries' Chambers of Commerce in Latvia and Stockholm School of Economics in Riga.