On 21 February, Foreign Investors' Council in Latvia (FICIL) held its annual general meeting where new Executive Board was elected. Two newcomers to the FICIL Board in 2020 are Valts Kārkliņš, Large Business Customer Director at BITE Latvia, and Zlata Elksniņa-Zaščirinska, Country Managing Partner and Chairperson of the Board at PwC Latvia, who has previously served both as a Board member and Chairperson of FICIL. Gunta Jēkabsone, Vice President and Executive Director at Circle K Latvia, Māris Gruzniņš, Board member and Commercial Director at Schwenk Latvia, and Ilze Zoltnere, Head of Corporate Banking at Luminor Latvia, were re-elected to the Board for another term.
Three Board members will continue their work as part of the FICIL Executive Board – Ints Krasts, Board member at SEB Latvia, Iain Kennedy, CEO of BALTA Insurance Company and Arnis Sauka, Professor and Director of the Centre for Sustainable Business at SSE Riga.
The FICIL Executive Board is elected for a two-year term and its main responsibility is to develop and strategically guide the work of FICIL. The first Executive Board meeting will be held on 4 March where the Board members will elect the Chairperson and two Vice-Chairmen and start the preparations for the annual High Council meeting. The 24th FICIL High Council will be held on May 28 and 29.
"The previous year was full of changes and important milestones for FICIL – we celebrated FICIL's 20th anniversary together with our partners and stakeholders, held the 23rd High Council meeting with the Government, launched the 5th FICIL Sentiment Index report. We will continue to engage in a constructive dialogue with the Government and public sector to promote positive change in the business environment in Latvia. Issues such as labour availability and productivity, quality of higher education, developing a digital economy, combating the shadow economy, stability of tax system, etc. remain at the top of FICIL's agenda."
– Linda Helmane, FICIL Acting Executive Director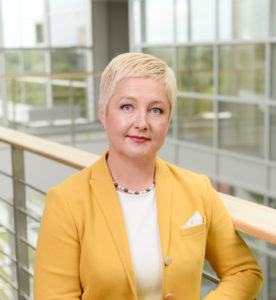 Gunta Jēkabsone
Gunta Jēkabsone serves in FICIL Board since March 2018 and chairs the Board since September 2019. Gunta is Vice President of Circle K Latvia since 2015. Mrs. Jēkabsone has graduated as a Lawyer from The University of Latvia, holds a Master's degree in Business Administration at Riga International School of Economics and Business Administration. She has broadened her knowledge in management in various courses, seminars in USA, UK and Europe.
"I am committed to work actively with government and policy makers to ensure Latvia takes strong step ahead to improve attractiveness for investment in Latvia. Thanks to FICIL efforts, we observe visible improvement in dialogue quality between the Government and the business representatives, including investors."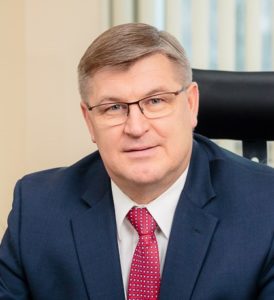 Māris Gruzniņš
Māris is a FICIL Board member since November 2017 and Vice-Chair of the Board since May 2019. Mr. Gruzniņš is also a Board Member and Commercial Director of SCHWENK Latvia. By working in manufacturing industry for 15 years, Māris has gained expertise in many areas important for business operations and economic development. 
"It is always easy to criticize, but we can create real added value by engaging and participating. This I see as our joint mission and I personally can contribute to improve the investment environment and sustainable economic development by active participation in FICIL Board."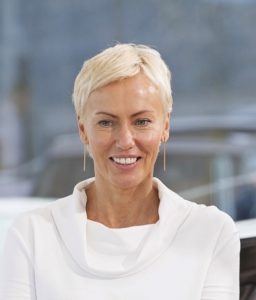 Ilze Zoltnere
Ilze has been a member of the FICIL Board since August 2019. Ilze Zoltnere heads the Corporate Banking at Luminor and is responsible for the development and management of the bank's business customer segment. Ilze has senior management experience in a number of automotive companies, finance, telecommunications, and media. Ms. Zoltnere graduated Riga Business School and holds a Master's degree in Business Administration.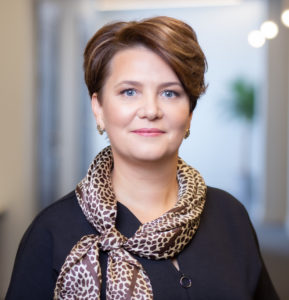 Zlata Elksniņa-Zaščirinska
Zlata has served as both member and Chair of the FICIL Board. Zlata has been with PwC Latvia since 1994, leading a team of 196 professionals in three lines of service: Tax, Legal, and Advisory. As Country Managing Partner, Zlata is responsible for the management of PwC Latvia focusing on the needs of clients and the business community following the PwC mission to build trust in society, solve important problems, act with integrity, and make a difference.
Valts Kārkliņš
Valts is experienced Sales Professional with a demonstrated history of working in the telecommunications industry – Skilled in 3G, LTE, Customer Acquisition, Session Initiation Protocol (SIP), and Advertising. Since January 2018, Valts works as Large Business Customer Director at BITE Latvia. Valts is also a Board member at the Irish Latvian Chamber of Commerce. BITE Latvia joined FICIL membership last year.
FICIL is a non-governmental organisation, which unites 39 largest foreign-owned companies from different industries, 10 foreign trade chambers, the French Foreign Trade Advisors and Stockholm School of Economics in Riga. FICIL's mission is to improve Latvia's business environment and competitiveness in attracting foreign investment by using the experience and knowledge of its members to provide recommendations for the Government.