The first month of the year has passed, we hit the ground running. FICIL Executive Board finished conducting all the Sentiment index interviews (over 50 companies!), we are currently moving into the analysis part of Sentiment Index: Election edition. The year 2022 has started with a lot of activities for FICIL. You can read more on what has happened and what's to come below.
---
FICIL Annual General Meeting – 17 February 2022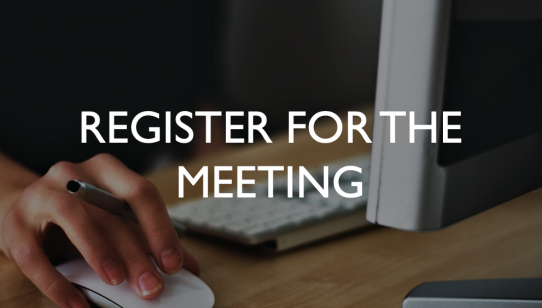 FICIL's Annual General Meeting (AGM) is approaching fast, it will take place on February 17 at 15:30 online. If you are a FICIL member, check your e-mail for an invitation to register for the AGM. Among other decisions to be made, four Board members will be elected and we encourage you to consider your candidacy and apply until 7 of February.
We will also have a guest speaker on what companies can expect from the EU Green Deal. More information will follow in due course.
---
FICIL work group activities
Digitalisation
On 21 January, work group met with Undersecretary of State for Digital Transformation, Mr. Gatis Ozols from Ministry of Environmental Protection and Regional Development (VARAM) to learn about VARAM's priorities for digital transformation, plans for Open Data portal and efforts to modernise public sector.
At the beginning of January, work group held an internal meeting to review the current governments action plan, discussing what progress has been made over the last few years.
Green Economy Development
On 20 January, work group discussed issues the private sector face when calculating CO2 emissions and accessibility of green data with Mr. Raimonds Kašs, Acting Head of Climate Department at VARAM. Work group Leader Dace Cīrule reiterated the need for policymakers to use the most up to date data when making decisions related to future green transition!
Work group met internally on 6 and 27 January to discuss Climate law (Klimata likums) project, green data questions and Cabinet of Minister amendments to Energy Law (Enerģētikas likums).
On 3 January, FICIL sent a letter outlining its recommendations about VARAM's publicised updated version of the Climate Law project
Labour Issue & Requalification
On 20 January, work group emphasised that many companies still a face situation where employees provide false health information in mandatory health examination (MHE) process to representatives from Ministries of Health and Ministry of Welfare.
In the upcoming month, work groups are planning to hold various meetings with public sector.
Digitalisation

work group will hold meeting with Bank of Latvia to discuss data policies, digitalisation, and cooperation within public sector institutions.

Green Economy Development

work group will continue its dialogue with VARAM on CO2  related questions and gathering information on VARAM's process of creating legislation.

Labour Issue & Requalification

work group will meet with Ministry of Health and Ministry of Welfare to discuss problems with sick-leave certificate issuance.

Transport & Infrastructure Issues

work group is scheduled to meet with Ministry of Transport to discuss its efforts in addressing existing issues within the sector and plans for transport sector's green transition.

Work group's are planning to meet Legal Policy adviser to the President of Latvia Mr. Jānis Pleps to discuss public sector modernisation, effectiveness of state administration, and to exchange views on President's initiative to establish a position of State Ministers.
You can still sign up for FICIL work groups by filling in the form here or by e-mailing ficil@ficil.lv. Full list of FICIL's work groups is available here.
---
Upcoming event – webinar on Trade Secrets
FICIL invites everyone interested to register for the U.S. Department of Justice organized webinar "Trade Secrets: Protecting and Enforcing Intellectual Property Rights" on 8 February. You can read more about the event and register here.
To find out more, follow us on Twitter and Facebook or visit our webpage www.ficil.lv
-Your FICIL Team