On January 8, FICIL Investment Protection and Court Efficiency work group held an online meeting with Legal Policy Adviser to the President of Latvia Mr. Jānis Pleps and Economic Policy Adviser Ms. Alise Pīka to discuss improvements in the court system and legislation quality.
Head of the FICIL work group Mr. Māris Vainovskis commented on the need for a predictable legal environment in Latvia, meaning that decision-making must be of high quality and transparency. Furthermore, FICIL work group members stressed that to maintain an attractive investment climate in Latvia, investments must be protected from legislation changes that have an adverse retrospective effect without proper compensation. Mr. Pleps reassured that the quality of reforms and their alignment with established legal principles is high on the President's agenda.
FICIL work group members also expressed their view on the digitalisation of court proceedings. FICIL appreciates that the first completely digital e-case has been completed and calls for further use the technological possibilities in the Latvian court system, such as continuing the e-case practice and improving the database for judicial decisions. Mr. Pleps added that Latvia has an opportunity to become a modern e-country, as this has been proven by establishing e-Saeima.
Mr. Pleps also reminded of the President's announcement that in today's times there is no place for legal formalism and departmentalism among state institutions and public officials. He agreed with the suggestions mentioned by FICIL work group members that it can be tackled by assessing every key proposed norm on whether it bolsters innovation.
Other topics were also discussed, such as the need for a quality regulation on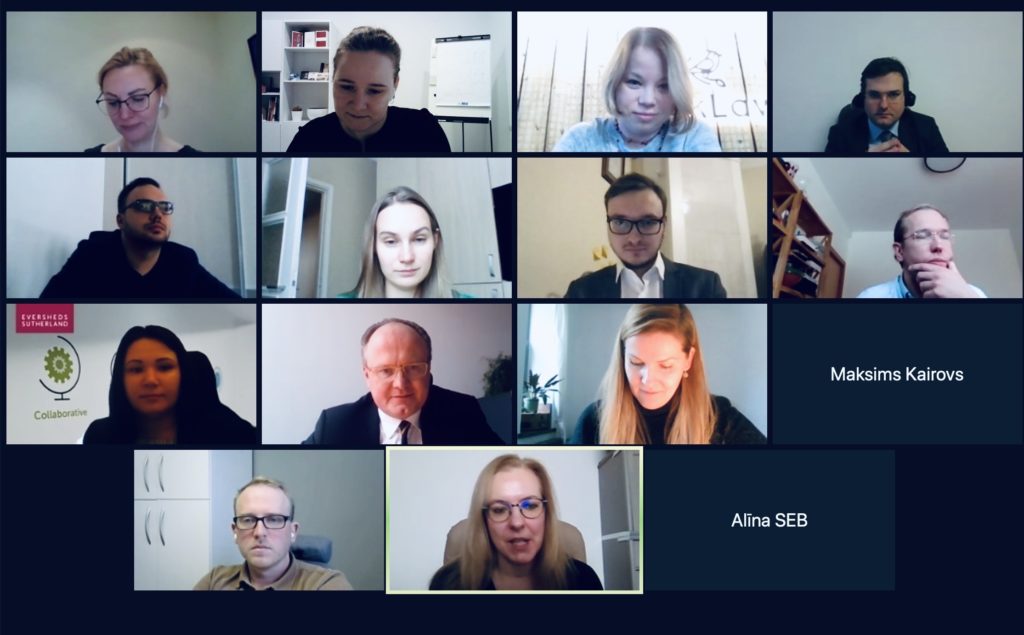 lobbying and interest representation, the necessity to review the amount of State duties (fee) to facilitate balanced access to justice, further education opportunities for judiciary system employees, the progress with establishing the Court of Economic Affairs, and further development of the insolvency regulation, as well as the improvement to financial and commercial law to enhance modern regulation and facilitate capital markets development in Latvia.
FICIL Investment Protection and Court Efficiency work group recommendations to the Government of Latvia are available here.