The FICIL Sentiment Index 2020 has provided a basis for a discussion between the public and private sectors, which has led to an important common denominator – modern workforce is one of the investment priorities for both overcoming the Covid-19 circumstances and in the long term. Investments in human capital are needed to help motivate employees and qualified personnel to stay in Latvia after the pandemic is over.   
With regard to priority support measures to mitigate the impact of Covid-19, including utilisation of European Union funds available to Latvia, investors have chiefly pointed to the need to invest in digitalisation, green economy development and human capital. Investors have also emphasised the need to invest in retraining employees as well as learning digital skills in order to bridge the gap between the supply and demand in the labour market.
Politicians, public sector leaders and foreign investors took part in the presentation of the study and discussion "How to recover the Latvian economy after Covid-19 and increase investments in the long term?" which took place online on January 29 to identify important issues and provide insights into possible solutions.
Key issues: labour outflow and lack of mobility
At the moment, there are structural problems in Latvia regarding qualifications and skills meeting the current requirements, emphasised Antra Zālīte, head of Visma Enterprise. In such high value-added services as the technology market, we must not forget that we are open to the global labour market and competing with better offers. The discussion suggested that "there are many structural problems that come from primary education – universities need to teach the basics of primary school mathematics, and that is not right if we want to have a lot of digitally educated and capable people."
Another problem identified by the participants in the discussion is mobility. Latvian Association of Local and Regional Governments Chairman Gints Kaminskis said that, in terms of regional differences, Latvia is lagging behind. Solving this problem requires a new vision of mobility and bringing order to road infrastructure. Evija Šturca, a partner at KPMG Baltics, pointed out that a study of the availability of public transport had found that currently there was no single way of coordinating urban and intercity transport. Improving mutual cooperation would also improve mobility. Minister of Environmental Protection and Regional Development Artūrs Toms Plešs also agreed with the idea, noting that Riga and Greater Riga still remained the main driving force behind the national economy. "That is a step in the right direction, where there has been no investment for a long time," Mr. Plešs said.
Minister of Education and Science Ilga Šuplinska added: "It is just a part of the problem, another big problem is people's opportunities to change. Studies of the education sector find that about 45% of teachers in general education schools work part time, they are neither paid good salary nor are they able to fully devote themselves to their job, and that is why they do not see opportunities for change." At the same time, Ms. Šuplinska emphasised that "school principals in 30% of local governments are very demanding, which in turn calls for a different attitude."
Mobility was also acknowledged as part of the problem by Saeima member Ilze Indriksone, but in her opinion, it is also necessary to consider other effects of improved mobility: "If mobility increases, there will be many places in Latgale with a sign reading 'This place does not exist anymore'." Instead, the MP called for the development of adequate infrastructure and business environment in the regions.
The third challenge in the context of the labour force is the competition in the labour market, meaning that labour movement in Europe is unrestricted, and wages must also be taken into account. "The sooner we reach the average [European] salary in Latvia, the better," Mr. Kaminskis said during the conversation. Orkla Latvija CEO Toms Didrihsons offered a vivid example: "From the producers' point of view, the situation is easier during the Covid-19 crisis – finding 200-300 people needed for seasonal work is now possible, and Covid-19 does solve the problem in the short term. When the pandemic ends though, long-term labour shortages will not be resolved." At the same time, Mr. Didrihsons mentioned another important trend and a potential problem during the Covid-19 pandemic – it is much easier for qualified professionals working remotely to switch from Latvia to other international companies in these circumstances, therefore Latvia is at risk of losing high-level professionals.
Possible solutions: investments in education, research and requalification of labour force
One of the recommendations voiced at the meeting was to invest in education and research. "Now is the right time to take bold steps, not to continue floating along the stream," said Gunta Jēkabsone, FICIL Chairperson of the Board and Executive Director at Circle K Latvia. In turn, Ms. Šuplinska said while talking about human capital: "We are not paying the current bill, we are investing in research. EUR 5 million has been allocated to mitigate the impact of Covid-19, for the development of applied and fundamental sciences. It is clear that there must be a fundamental change in all areas – we have to focus on development, not on patching up 10 year old problems."
Ms. Jēkabsone recommended the State Employment Agency to expand its functions, helping people learn new skills that they will need in 3-5 years. The agency's director Evita Simsone agreed, saying that the agency was already "giving priority to preventive work with those people whose jobs are endangered by the introduction of new technology and automation." According to Minister of Finance Jānis Reirs, qualified employees need appropriate remuneration to stop people from leaving Latvia. The minister welcomes the creation of the RRF (European Recovery and Resilience Facility) and the funds to be allocated under the RRF, but it remains to be seen who will carry out these tasks, so the emphasis must be on the workforce.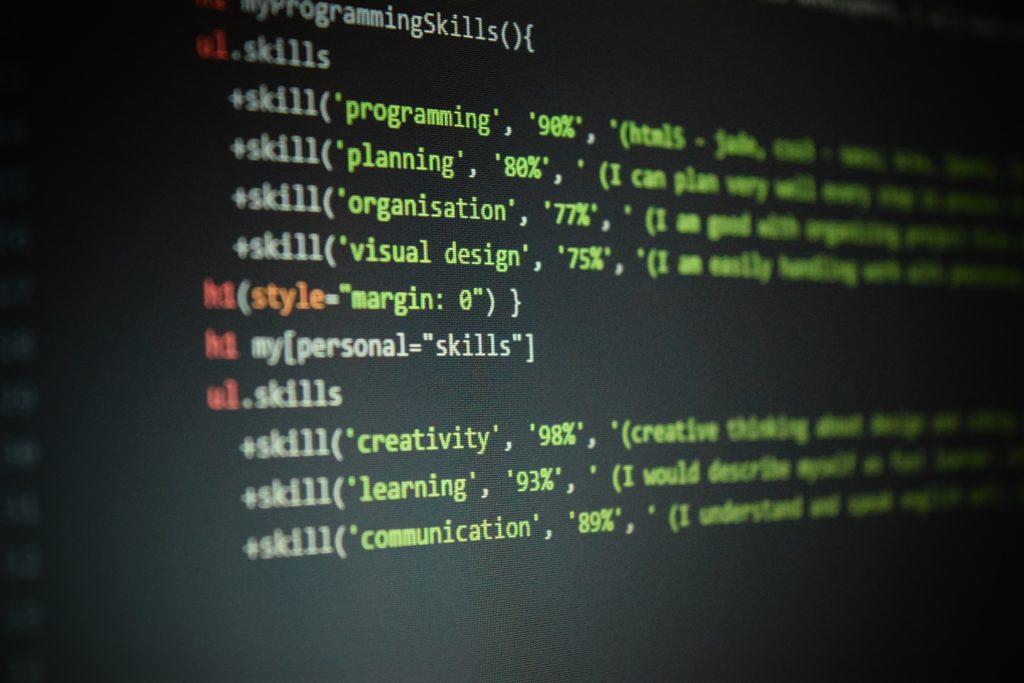 Employee retraining and reskilling is a topic that the FICIL has been addressing for a while now. At a time when a large number of people have been laid off due to the state of emergency, regulations on retraining and reskilling have become even more important. According to the companies surveyed, the rise in unemployment as a result of the Covid-19 pandemic has not helped address labour shortages in some sectors, because "even though technically more people are available in the labour market, their skills do not match the labour market needs."
Undoubtedly, this problem is mostly faced by ICT companies, which are calling for using the resources available under the RRF on employee retraining, pointing out that, after the crisis, we will inevitably face a hybrid environment in which digital skills will be vital. It needs to be added that the European Union's preparedness for the digital age is also one of the six priority areas identified by the European Commission. European institutions have emphasised using digital transformation for boosting economic growth, which means, inter alia, policies aimed at the development of digital skills.
In the context of mobility, a solution is likely to be found in transport connectivity and urban infrastructure upgrades. "We are building two more production facilities, we are planning to create about 250 new jobs. Part of them will move from Riga to Ādaži. We are returning to public transport connectivity – it practically is not working, even though getting from Jugla to the centre of Riga takes longer than from Ādaži to Riga," Mr. Didrihsons observed.
"Latvian cities other than Riga also have to be strengthened, infrastructure must be designed so that people from the countryside can conveniently travel to the cities. This way, we would reduce social tensions and improve the country's business environment in general," said Ms. Indriksone. She believes that people have to be able to attain work-life balance, and driving more than 150 km is not efficient, we must also think about reducing environmental pollution and CO2 emissions. Jurģis Miezainis, Parliamentary Secretary of the Ministry of Economics, pointed out that "rental housing, the rental market, the creation of a regulatory environment for this market to develop is especially important." We must keep track of mobility, where people live and where they will live in the future, he believes.
Full discussion "How to recover the Latvian economy after Covid-19 and increase investments in the long term?" can be viewed here.