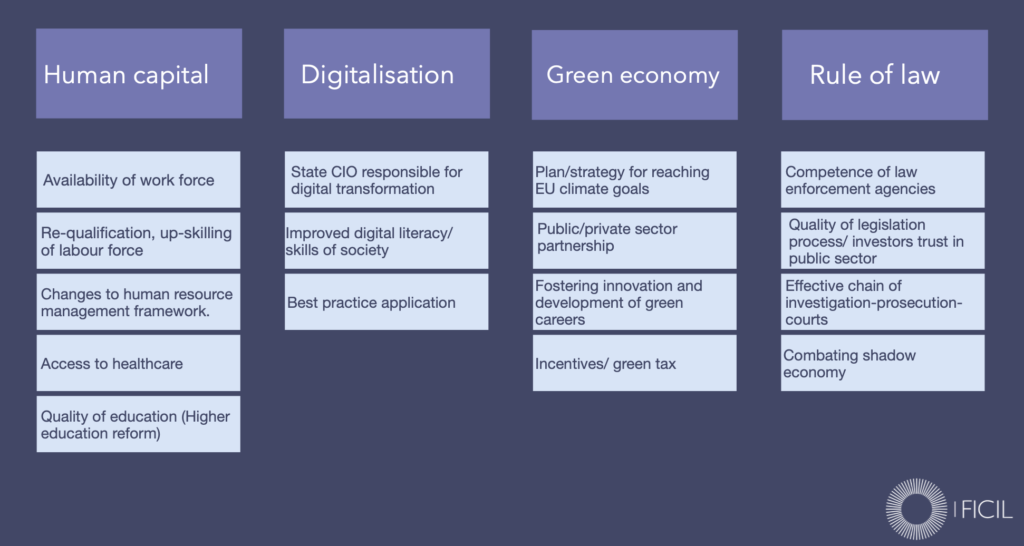 On February 11, FICIL Executive Board held an online meeting together with FICIL's work group leaders to discuss the most topical issues currently on the table of the work groups, and to outline the way forward up to the expected High Council meeting in September.
"Co-operation" seemed to be the key word throughout the discussion, as several work group leaders shared that they have already identified multiple areas where collaboration across multiple groups would be implemented. Others showed support for this approach and expressed willingness to share responsibilities and co-operate.
The main topics FICIL would like to focus on this year could be grouped in four main overarching areas – human capital, digitalisation, green economy, and rule of law. Healthcare and skills gap remain as significant areas of concern in the human capital block, as the pandemic has now highlighted this more than ever before. In the digitalisation field, FICIL maintains its view that high quality state digitalisation policy management remains a pre-condition for sustainable long-term success in this area, therefore, FICIL will continue to advocate for the introduction of a State CIO role.
Furthermore, investors want to see improvements in the predictability and quality of the legislation process, which is currently seen by many as an obstacle to improved investment climate in Latvia. At the same time, FICIL will remain engaged in the green economy aspects as well. Here, FICIL calls for a clear, detailed and realistic plan on how to achieve the EU climate goals, and FICIL looks forward to being a close partner to the government in helping to achieve these goals.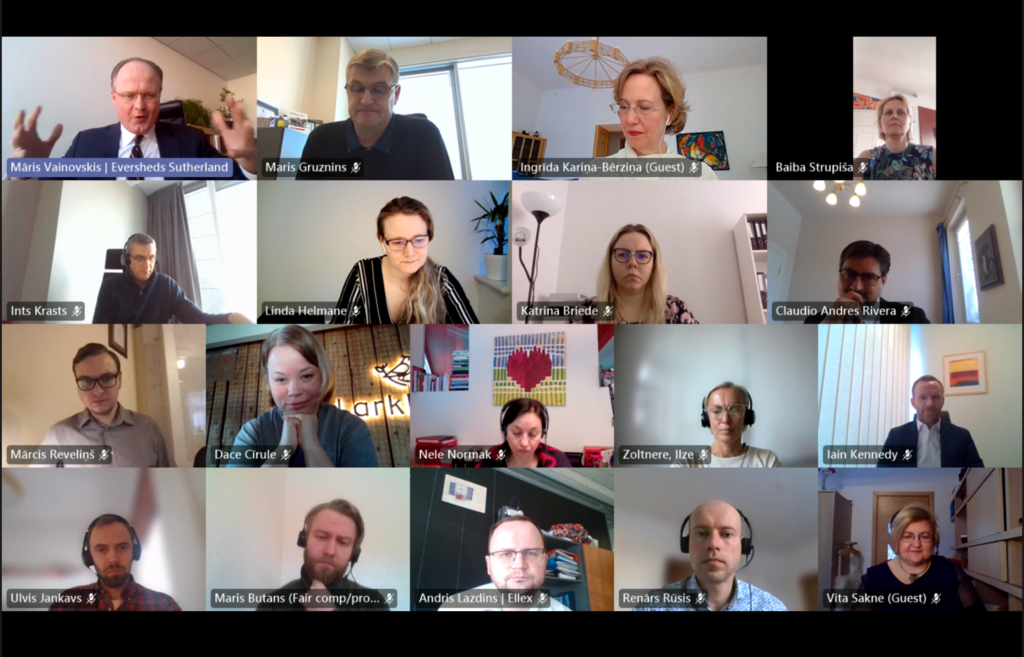 The mindset to co-operate is essential as this year's key areas of focus cover topics that consist of a wide range of elements and require equal attention to developments in multiple fields. For example, identification of potential improvements in human capital will require input from at least four different work groups – Education, Labour Force Issues, Digitalisation and Healthcare. Meanwhile, rule of law and quality of the legislation process concerns areas such as investment protection, battling shadow economy, and predictability of the tax system.
The work groups can look forward to a busy spring, as they will be discussing their main topics to include in the Position Papers that are presented at the High Council – an annual meeting between FICIL members and the government of Latvia. As always, FICIL aims to be a reliable partner to the government in an open dialogue on how to improve the business environment and investment climate in Latvia.
You can still sign up for the work groups by filling in the form here or by e-mailing ficil@ficil.lv.