We hope that you had lovely Easter holidays and are now ready and excited for what is usually an eventful period leading up to the summer! Once again, the time has come to share the latest news around FICIL and we must say that March, as well as the very beginning of April brought significant changes to the organisation.
Māris Gruzniņš elected as the Chairperson of FICIL's Executive Board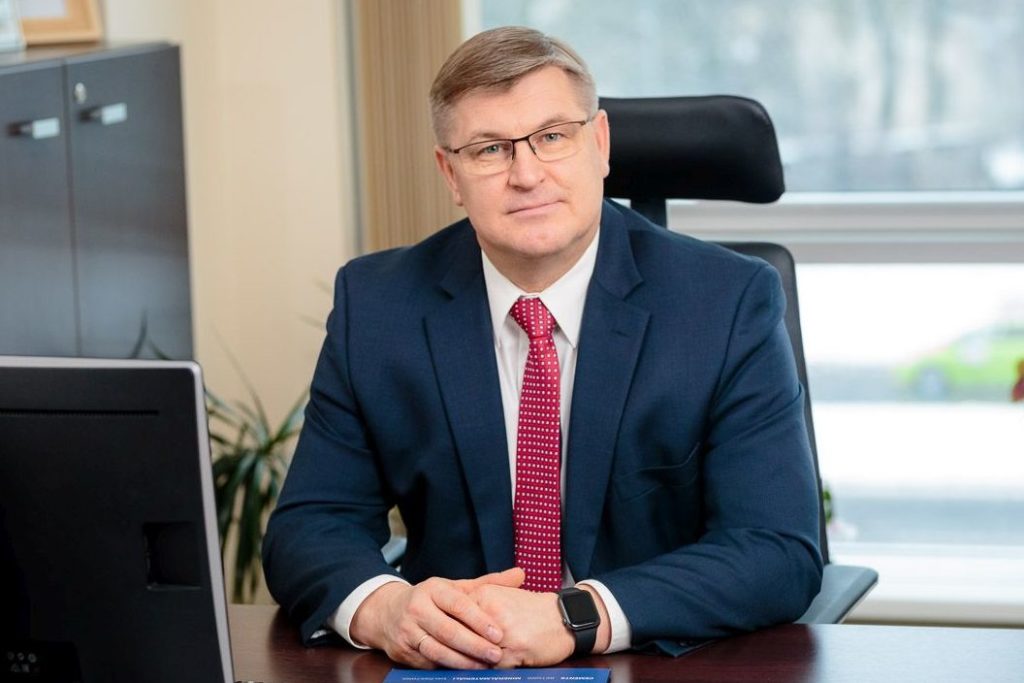 In March, it was publicly announced that the previous Chairperson of the Board Gunta Jēkabsone will step down from the Executive Director role at Circle K Latvia, in order to look for new professional challenges after a very successful 25-year career with the company. Ms. Jēkabsone will leave her position at the end of April, consequently leaving the FICIL Executive Board as well.
The FICIL Executive Board has elected Mr. Māris Gruzniņš as the successor to Ms. Jēkabsone in the role of the Chairperson of the Board. Mr. Gruzniņš is a Board Member at SCHWENK Latvija, and he has served as the Vice-Chairperson of the FICIL Executive Board since 2018. FICIL can be proud of its leadership as Mr. Gruzniņš' expertise in Latvia's business environment will be supported by very strong Vice-Chairpersons – Ints Krasts (SEB Banka) and Zlata Elksniņa-Zaščirinska (PwC Latvia). Click here to read more.
We would also like to thank Ms. Jēkabsone for her hard work, engagement and commitment to FICIL, while always staying true to the organisation's values and vision. We wish the best of luck to Ms. Jēkabsone in her future endeavours!
A members' meeting to elect a new Executive Board member will be held on May 18th from 15:30 till 17:00. More information on this will follow.
FICIL Executive Board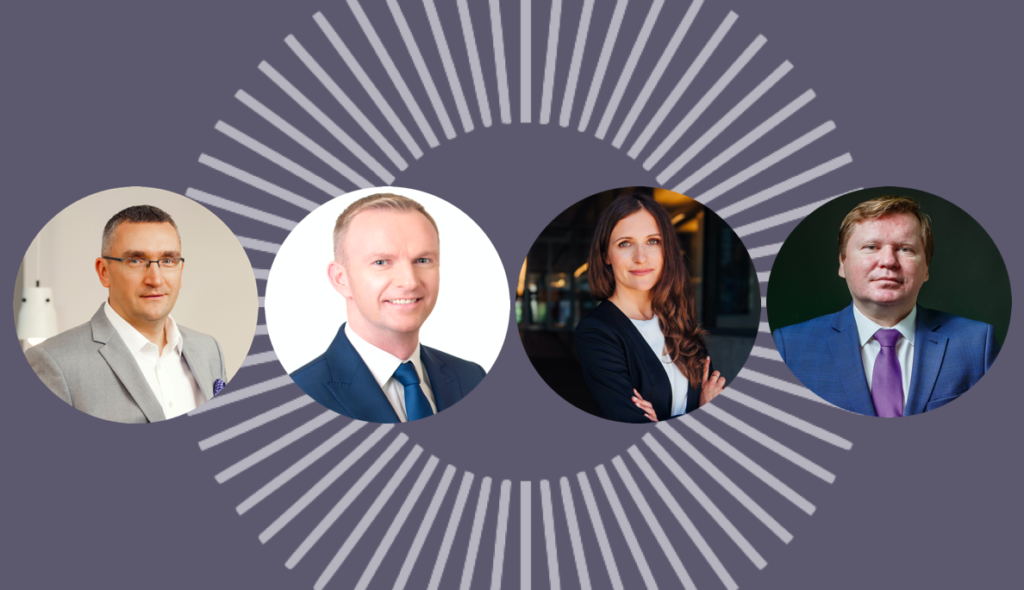 On 11 March, FICIL held its Annual General Meeting. Among other items on the agenda, FICIL members were asked to cast their vote to elect four board members. Iain Kennedy (BALTA Insurance Company), Ints Krasts (SEB Latvia) and Arnis Sauka (SSE Riga) were re-elected to the Executive Board for another two-year term. Evija Šturca (KPMG Latvia) took the fourth vacant position and joins the Board as a newcomer. You can read more about the newly elected Board Members by visiting the article here.
FICIL in Action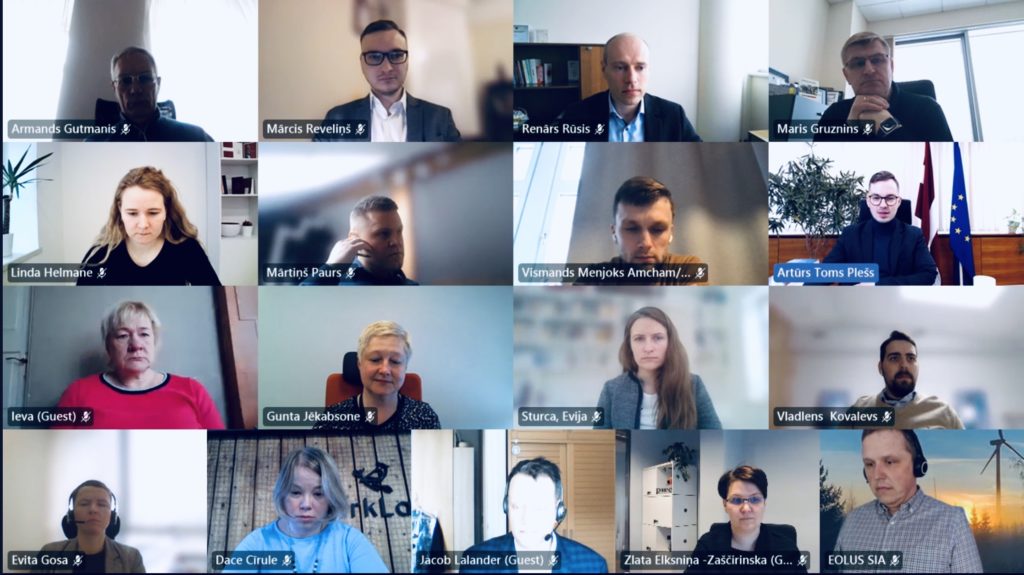 FICIL Executive Board, together with the Green Economy Development and Digitalisation work groups, held an online meeting with Mr. Artūrs Toms Plešs, the Minister for Environment Protection and Regional Development. The meeting covered a range of topics related to green and digital transformation. As one of the main points, FICIL stressed the necessity to introduce a State CIO, in order to have a centralised and efficient state digital governance structure. FICIL also called for a clear plan on how the government plans to achieve the climate goals and reminded that RRF funds should be allocated for long-term reforms which would give a significant push to Latvia's  economy.
Fair Competition & Public Procurement work group hosted an online meeting with Mr. Artis Lapiņš, Head of the Procurement Monitoring Bureau. Mr. Lapiņš presented PMB's current action plan, and the parties discussed efficiency issues related to large procurements, as well as the predictability of PMB actions. FICIL pointed out that still too much focus is put on the lowest price and recommended that the PMB should show initiative and come out with some best practice examples.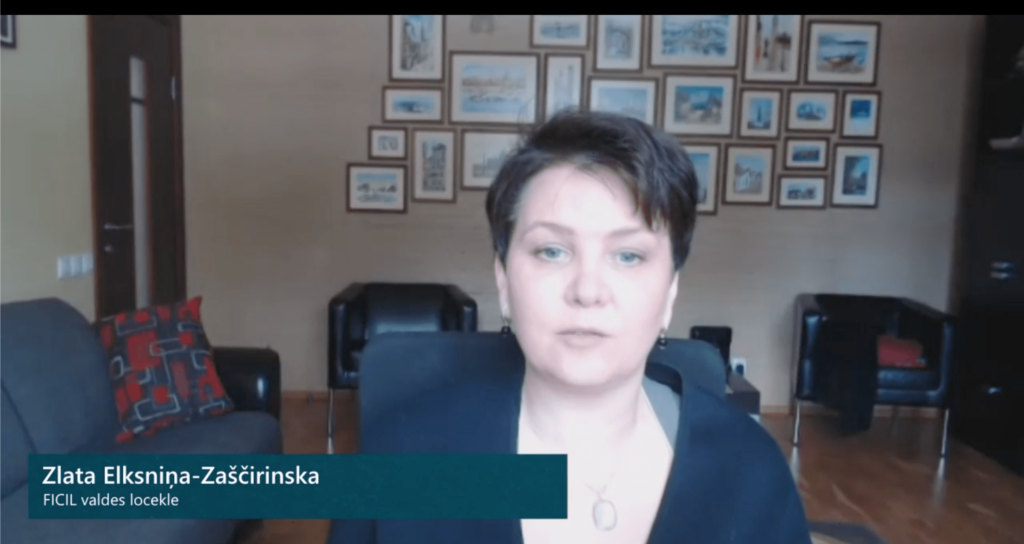 Ms. Zlata Elksniņa-Zaščirinska represented FICIL in a public discussion on the port governance reform. The discussion included various stakeholders, such as investors and port operators, representatives from port authorities and municipalities, as well as the Minister for Transport Mr. Tālis Linkaits. FICIL's position remains that a governance reform should be a part of a wider long-term strategy for the ports. First, there should be a clear strategy on, for example, how the Latvian ports should compete with other ports in the Baltics, and only then the most suitable governance model should be found. Furthermore, FICIL advocates for decisions that are based on data on research, therefore, we believe that s thorough economic assessment of the new governance model must be carried out before implementation.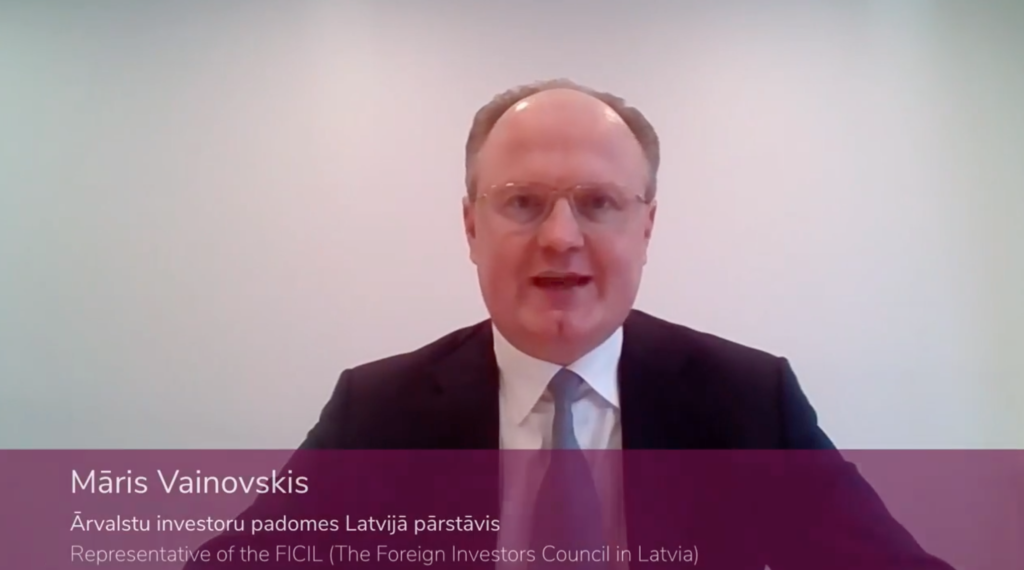 31 March marked the official launch of the new Economic Affairs Court. Mr. Māris Vainovskis, leader of the Investment Protection & Court Efficiency work group, was invited to the opening event to give his welcome words to the new judges.
FICIL work groups are continuing the drafting process of recommendations for the public sector in various fields. If you would like to join any of the work groups, you can find more information here.
To find out more, follow us on Twitter and Facebook or visit our webpage www.ficil.lv
-Your FICIL Team