On 7 March, Foreign Investors' Council in Latvia (FICIL) held its Annual General Meeting (AGM) where the new Executive Board was elected. There are three newcomers to the FICIL Board in 2023 – Ilze Zoltnere, Head of Corporate Department for Luminor Bank, Juris Antužs, CEO and country manager at Enefit Green, Māris Vainovskis, Senior Partner at Eversheds Sutherland Bitāns. Iain Kennedy, CEO of BALTA Insurance Company was re-elected to the Board for another term.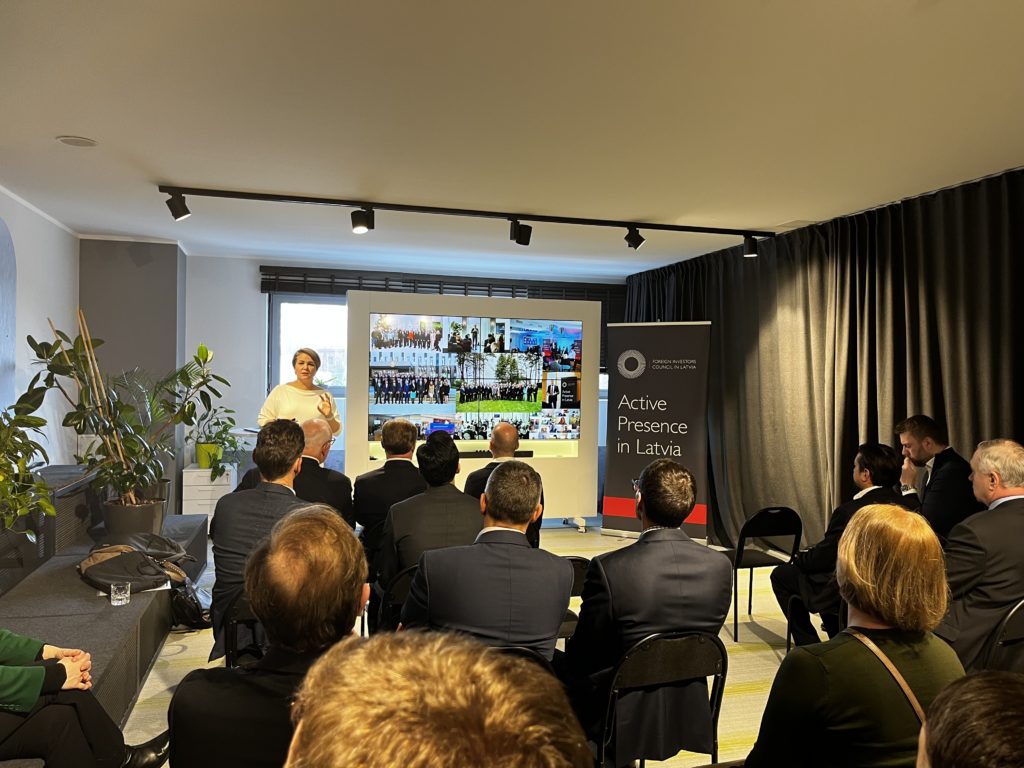 During the AGM, Chairperson of the FICIL Board, Zlata Elksniņa – Zaščirisnka highlighted accomplishment over the last year emphasising FICIL's change of strategy to re-focus on key areas and subsequent reduction in the no. of work groups. Ms. Elksniņa – Zaščirisnka also presented FICIL's Financial Report and planned Budget for next year. Chairperson of the Board also gave the floor to present work group leaders to highlight the current topics of discussion and priorities.
The second half of meeting was joined by the State Secretary at the newly formed Ministry of Climate and Energy of the Republic of Latvia, Līga Kurevska. Currently, in light of the ongoing geopolitical situation, the new ministry sees the need to foster greater sustainability and security of supply. Last year has had immense effect on reducing expenditure of gas while increasing renewable energy. Ms. Kurevska emphasised that measures to achieve green goals have to be balanced in line with economic competitiveness. State Secretary also presented current data in  key areas that will play the largest role in reducing emissions. Members were interested in hearing more about ministries priorities for 2023 and asked whether the new ministry plans to introduce the carrot-and-stick method when it comes businesses green transition.
Four Board members will continue their work as part of the FICIL Executive Board – Zlata Elksniņa-Zaščirinska, Country Managing Partner PwC Latvija, Reinhold Schneider, Chairman of the Board Schwenk Latvija, Valts Kārkliņš, Large Business Customer Director at BITE Latvia and Līga Abramoviča, CFO at Orkla Latvija. FICIL Executive Board is elected for a two-year term and its main responsibility is to develop and strategically guide the work of FICIL. The first Executive Board meeting will be held at the end of March where the Board members will elect the Chairperson and two Vice-Chairpersons and start the preparations for the annual High Council meeting. The 27th FICIL High Council will be held in September.
"During the last year, FICIL communicated actively with it's members on what improvements we need to introduce in FICIL work. Members highlighted the need to focus on less topics, so the Executive Board held a strategy planning session to discuss the organisations priorities. Taking into account our members view, FICIL reduced the work group number to 6 active work groups, while highlighting topics such as green economy, labour force availability, combating shadow economy and public sector reform as the main issues we will tackle in our conversations with the public sector and politicians. With a new Board elected and a strong team of work group leaders and active members, we are hard at work at producing rational recommendations to the Government and public sector to achieve meaningful progress in bettering the investment climate of Latvia." – Linda Helmane, FICIL Executive Director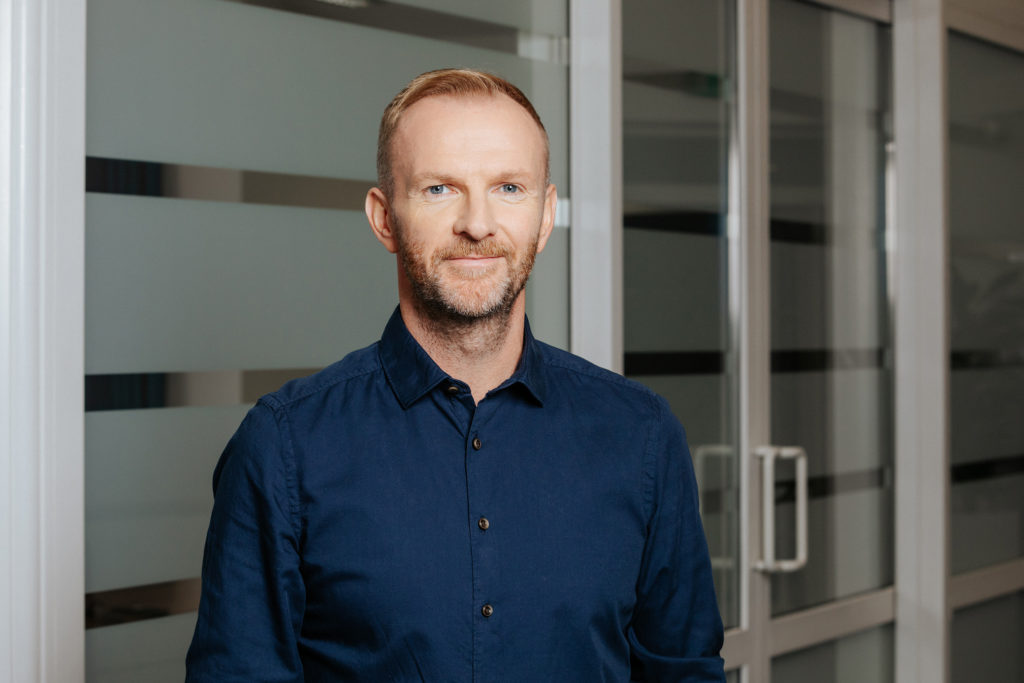 Iain Kennedy 
Iain Kennedy joined the FICIL Executive Board in 2019. Over the last 25 years plus, he has gained invaluable experience and skills working in senior management positions in five mature and developing countries (UK, Latvia, Czech, Poland and Saudi Arabia) with multi-national businesses, including his current role as CEO/Chairman of the Board with BALTA insurance company. His areas of expertise include creating and setting a clear strategic direction, delivering significant change and improving people engagement. In addition, Iain is experienced in engaging with and managing senior stakeholders to deliver challenging goals. Having worked in Latvia for over 8 years Iain would like to continue to 'give something back' by using his skills in a constructive way to help FICIL deliver the vision of ensuring that Latvia is the most attractive and secure country in the Baltic sea region for investment.
Ilze Zoltnere is the Head of Corporate Department for Luminor bank in Latvia. Luminor bank is owned by world's largest private equity fund Blackstone. Ilze has been holding this position for 4 years now, previously she has been General Manager for Audi dealer operations in Latvia (5 years), CEO for Mercedes-Benz operations in Latvia (3 years), managing Parex Leasing (3 years), CFO for Volvo Trucks operations in Latvia (10 years). Ilze has an MBA degree from Riga Business School and Bachelor' s degree of Law from Latvian University. She has been Board member of FICIL for more than a year from 2019 -2020. During this time Ilze realized the strengths of FICIL and the importance of it's standpoint for Latvian economy. Her biggest added value for FICIL would be understanding of different business needs in Latvia and ability to explain this to local politicians. While working in bank, Ilze is very familiar with currently hot topic of Russian sanctions and even more important future topic of sustainability and green financing.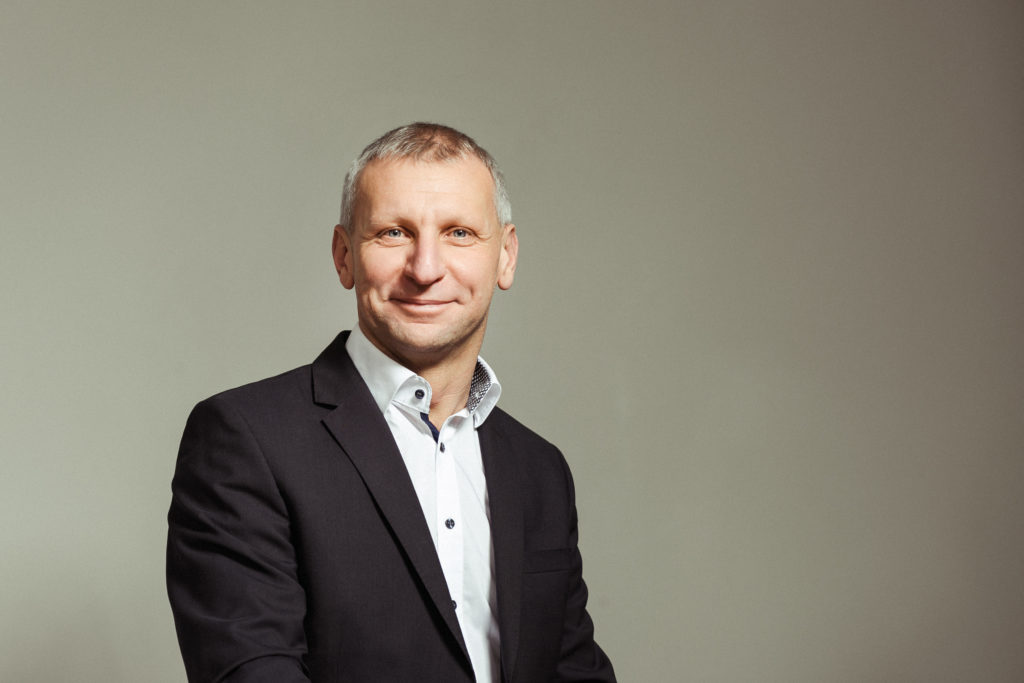 Juris Antužs
Juris Antužs is with deep knowledge and experience in the power and automation industries. In his previous jobs, he has worked as a country director of Avesco SIA, The Caterpillar representative in Latvia, and in many different roles in ABB SIA – as a segment manager of the Industry and Generation unit and as a Vice president of Marketing and Sales, to name the few, including 7 years in ABB in Sweden. Juris has worked as a researcher at the Institute of Energy Systems and Environment at Riga Technical University. Since the year 2020, Juris is in the renewable energy company Enefit Green as CEO and country manager. Juris has a Bachelor's degree in Power and Electrical Engineering and Engineering Economics from Riga Technical University. Moreover, he acquired an Engineer's qualification in Power and Electrical Engineering and a Master's degree in Business Management with a qualification in enterprise and institution management from the School of Business Administration "Turība". Juris is highly honored to join the team of FICIL – the team of professionals, where high ethical, business and working environment standards are grown into DNA. Moreover, he is glad to reinforce the team to reach ambitious targets in different FICIL areas. To reach common targets, every role and job is meaningful and important, let's contribute our forces and together be part of the process to a greener future in a sustainable business environment.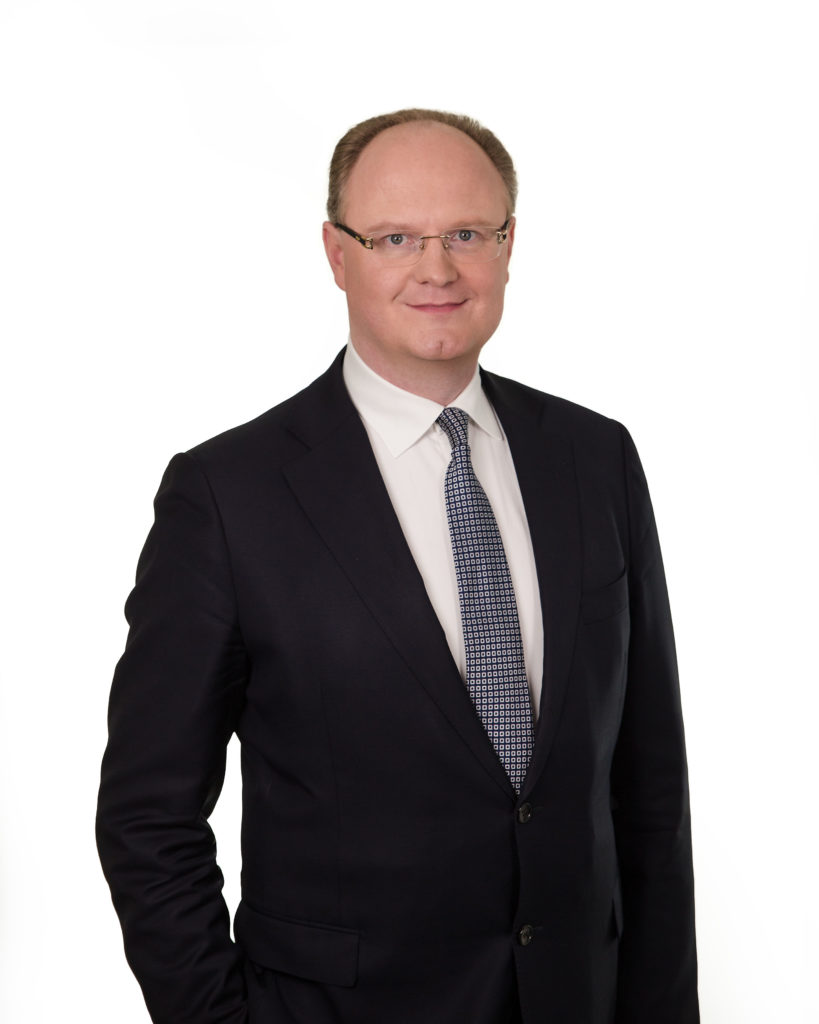 Māris Vainovskis
Māris Vainovskis has been in FICIL for over 12 years as the leader of Investment Protection work group and has had an active involvement in other work groups by facilitating FICIL proposed key reforms to improve Latvia's business environment (for example, Insolvency law reform, Arbitration courts reform, introduction of Economic Matters Court, Civil Procedure efficiency improvement, Commercial Law improvement and development of good governance practices at publicly controlled entities). Māris is confident that the voice of FICIL can and does make difference. Māris is a Senior Partner in Law firm Eversheds Sutherland Bitāns and Head of Banking and Finance and Corporate and Commercial practice group. He has more than 20 years of legal experience in banking and finance, commercial and company law, IT law and EU law. Māris is especially well-known for his mergers and acquisition (M&A) work.  During his many years of legal experience, he has been involved in the majority of the largest and most complex M&A projects in the country.  He has acted in an advisory capacity in over 250 M&A sector deals and advised sellers and buyers, both foreign and domestic, not only on mergers and acquisitions but also on complex reorganisations, restructurings and asset deals. Māris also has extensive experience in commercial law matters, including sustainability and ESG related matters, as well as in compliance. Māris is a member of the Latvian Bar Association and the Advisory Council of the Latvian Company Register.  He is also involved in several Latvian government-formed working groups on legislative initiatives.  He is an active member of the Foreign Investors' Council in Latvia (FICIL). He holds an LL.M. degree from the University of Latvia and has been a PhD candidate since 2003.  In 2004, he obtained an International Practice Diploma in International Mergers and Acquisitions and in 2014 he graduated from the Summer School for International Financial Law in Oxford, UK. Māris believes that his knowledge and experience can be a contribution to the Board of FICIL to help enterprises to thrive and for jointly developing and constantly improving modern and attractive investment environment for investors in Latvia.