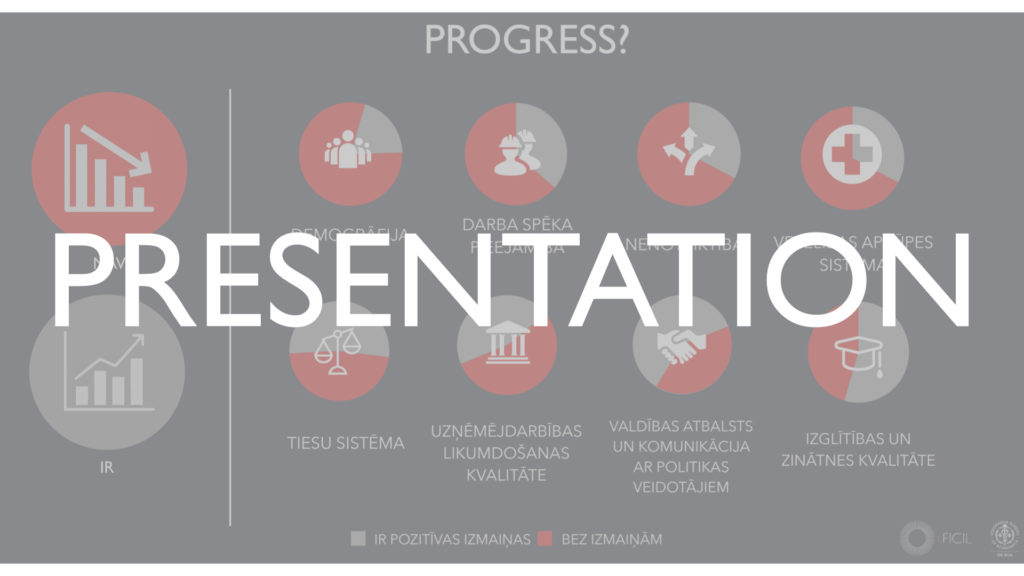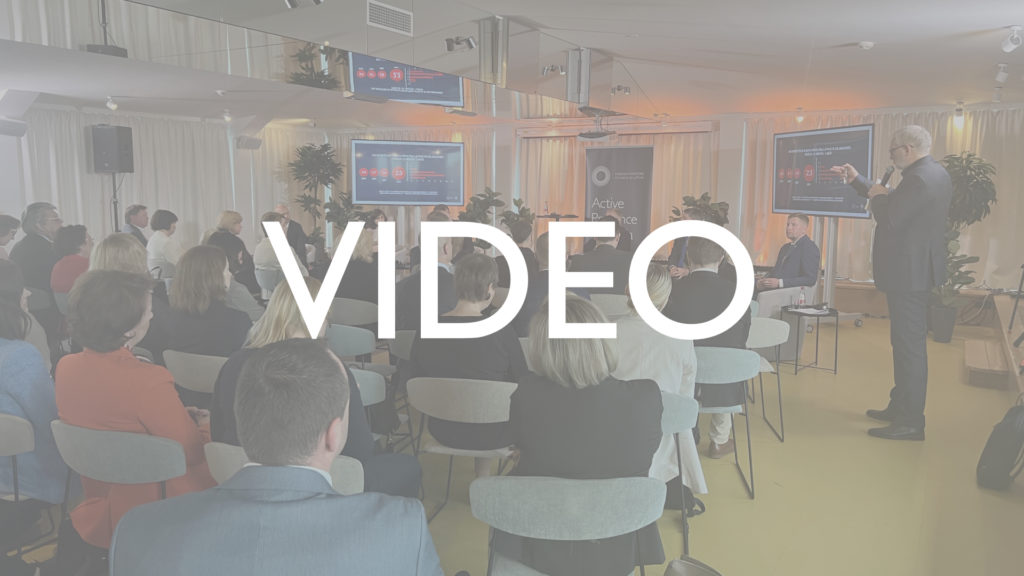 Foreign investors rated the investment climate in Latvia in the last 12 months as below average, as concluded in the "Sentiment Index 2022: Governance Edition" research by Foreign Investors' Council in Latvia (FICIL) and Dr. Arnis Sauka from the Stockholm School of Economics in Riga (SSE Riga). Investors assessed the overall investment climate with a rating of 2.3 points out of 5, and policymaker efforts to improve the investment climate over the 12-month period with a rating of 2.7 points out of 5.
In 2022, Sentiment Index research focused on investors' cooperation with the public sector, the effectiveness of the public sector in general, as well as corporate governance issues in state-owned and municipality-owned enterprises.
"One of the key aims of the FICIL Sentiment Index is to evaluate the progress achieved to improve the investment climate in Latvia, each year the study serves as a temperature measurement to assess the most pressing issues and solutions. This year's Sentiment Index research focuses on public sector reform and cooperation among businesses and state administration. Because of the complex issues to be solved in the upcoming years, there needs to be a deeper understanding among the public and private sectors. We have heard a lot of discussion in the public sphere regarding the geopolitical situation. While we cannot change the location of Latvia, we can work more effectively to improve the overall investment climate of Latvia and work hand in hand to solve issues that have been apparent for years. What good are all the plans we as a country are writing, if the implementation is lacking or the plan itself doesn't contribute to the overall goal of enhancing economic growth? During these Sentiment Index interviews with investors, FICIL focused on how we can improve cooperation among many different stakeholders to achieve our common goals." outlined Zlata Elksniņa-Zaščirinska, Country Managing Partner at PwC Latvia and Chairperson of FICIL Board.

"This years report is structured in three parts. One of the key aims of the FICIL Sentiment Index 2022 is to measure the progress of the investment climate development in Latvia. Research highlights that the investment attractiveness of Latvia over the past 12 months was evaluated by foreign investors with only a score '2.3'. This is a considerable decrease compared to investor assessment of investment climate over the past 4 years, as showcased in last year's research. The results of the FICIL Sentiment Index study suggest that foreign investors have seen the least progress within the following three areas: demography, access to labour and uncertainty. As the main priorities for the next public sector reform foreign investors mentioned, improving the efficiency of the public sector, the need to concentrate on digitalisation, improvements of the education system, science and innovation, energy security and EU's Green Deal, quantity and quality of labour force, as well as improving the healthcare system." comments Dr. Arnis Sauka, author of the FICIL Sentiment Index 2022: Governance Edition.
Investors rate the public sector effectiveness to deal with horizontal issues as below average, giving it 2,4 points out of 5, however, communication with the public sector as good with 3,2 points out of 5. To improve this, investors would like to see greater accountability over results and taking proactive action. Moreover, there is a deeper need to involve experts in the decision making process that affects specific sectors, while setting clear key performance indicators and fostering data-based decision making in general.
Also, this years study asked investors to evaluate governance of state and municipality owned companies. Business representatives evaluated corporate governance efforts in state owned companies with 2,9 while in municipality owned companies lower – 2,6 out of 5. As positive, investors mentioned improvements in recruitment processes when selecting councils and boards, the use of independent recruiting companies, while on the negative side investors see still visible political influence in candidate selection, slow decision making, high bureaucratization and representation of civil servants.
Foreign investors plan to continue investing in Latvia
The study shows that almost four fifths (79%) of the foreign investors interviewed are planning to increase their investments in the upcoming years which is the highest percentage in the Sentiment index research history, this is higher than previous year, where 65% of investors answered in favour of continuing to invest. However, about one seventh (15%) of the respondents will not increase their investment while 6% indicated that this question is still undecided and will depend on various factors. Similar to last years study, workforce quality and availability were mentioned as one of the most important factors when a company is deciding to continue investing in Latvia.
FICIL held a Sentiment Index 2022: Governance Edition presentation event on 24th of April 2023. During the event public sector representatives, politicians, investors and present guests discussed and debated the results. The event was moderated by journalist Jānis Domburs.
About FICIL Sentiment Index 2022: Governance Edition
In early 2023 FICIL together with Dr. Arnis Sauka from SSE Riga carried out its eighth consecutive Sentiment Index research. In addition to the usual topics, the research also provides investors' viewpoint on the effectiveness of the public sector and ways to improve cooperation among businesses and state administration.  Executives from 55 companies participated in the interviews, representing key foreign investors in Latvia. Altogether, these companies (including their subsidiaries) contribute to 21% of Latvia's total tax revenue and employ 18% of the total workforce of companies with an annual turnover above 145 000 EUR and 50% foreign capital.