On 12th of December, FICIL held a Members meeting at VERDE Business Centre. During the meeting members learned about the current and predicted economic climate, voted on new prospective FICIL members and found out about organisations future plans and the updated work group structure.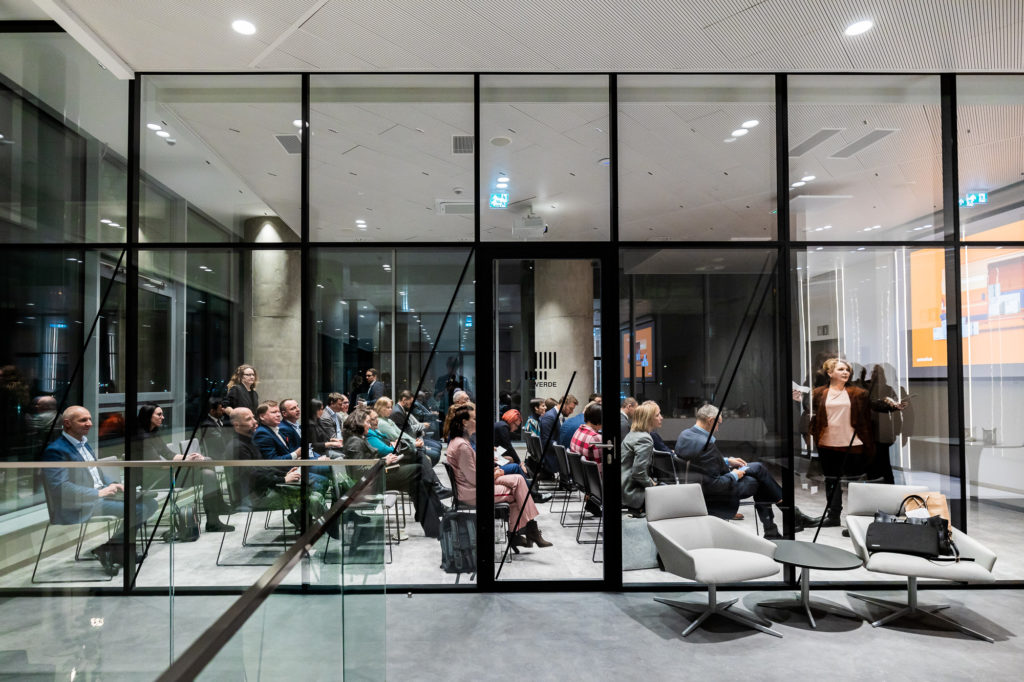 Guest speaker Adviser to the Council of Bank of Latvia, Mr. Andris Strazds, highlighted the main economic concerns that Latvia and the European Union is facing. Mr. Strazds emphasised the importance the current geopolitical situation has on economic indicators, especially on inflation and rising energy prices. Although fast approaching a recession, Mr. Andris Strazds explained that Latvia has relatively good macroeconomic situation, and as a result the recession is likely to be shallow. Moreover, despite the increasing costs, exports remain competitive. As the main priority Mr. Strazds emphasised the need to continue and speed up the prolonged "greening" of energy sector and greatly increase energy security. It is most likely that Latvia will not achieve full energy independence in near future, however, by substantially raising energy security Latvia will lower the high uncertainty.
During the meeting, two representatives of companies presented in bid to join FICIL. Foremost, Ms. Inga Āboliņa, Head of Baltics at Eolus Vind, a renewable energy development company, presented the business and its goals. Afterwards, Ms. Beāte Krauze-Čebotare, General Manager at Omniva Latvija, a parcel logistics company, introduced members to Omniva's plans and motivation to join FICIL. Members voted in favour of both businesses becoming FICIL members.
As the final part, the Chairperson of FICIL Board, Ms. Zlata Elksniņa-Zaščirinska presented and reiterated the recent changes in the work group structure, emphasising that the number of work groups are reduced in order for FICIL to be able to have more narrow focus in line with its strategy. Moreover, Chairperson of the Board highlighted that FICIL is continuing to actively meet with public sector representatives and policymakers to discuss recommendations to improve investment climate in Latvia. FICIL has sent a letter outlining key recommendations and future priorities that should be included in the Government Action plan when focusing on business environment development.